Store
FFNC Store
The FFNC S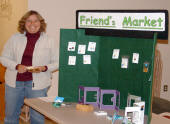 tore offers a great variety of unique items to honor our exchange hosts and our visiting ambassadors. You may also find the perfect item for our hard-to-shop-for friends and relatives. And the price is right!
Debby Jones, Store Manager, has assembled and maintains the Store and displays at every meeting and on some special occasions.
Would you like to see expanded inventory items? Any suggestions are welcome. This is OUR Store for OUR benefit.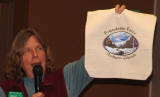 Tote Bag with Logo
Small Canvas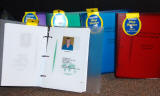 FFNC Manuals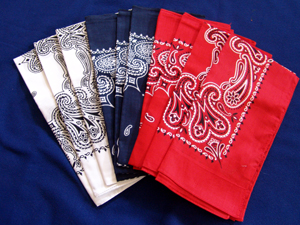 Bandanas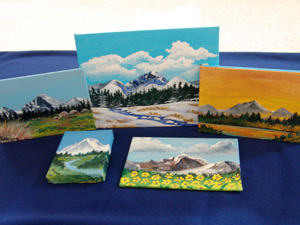 Mini Paintings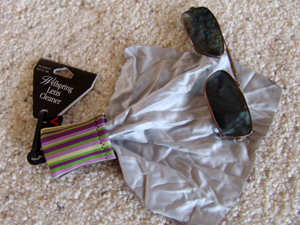 Glass & Lens Cleaner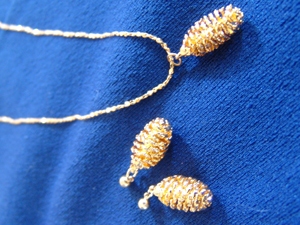 Pine Cone Jewelry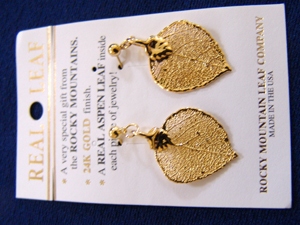 Aspen Leaf Earrings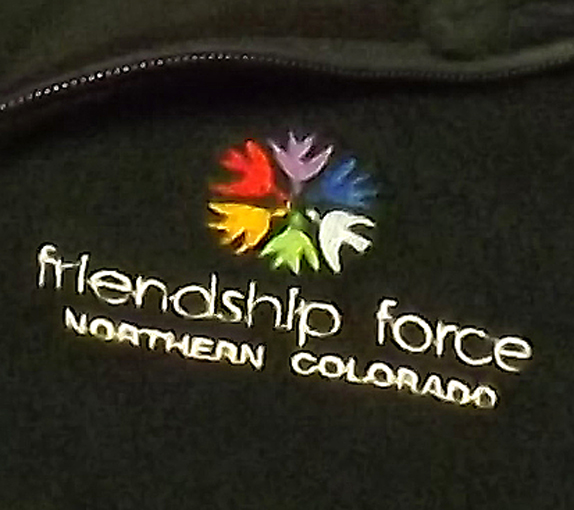 FFNC Jacket/Vest Logo
Pictured above is a sample of the variety of items offered on the Store table each month. Tote bags; original mini paintings by member Thelma Slocum; FFNC Membership Manuals; bandanas; unique Lens Cleaners in a small stuff sack that easily attaches to jacket zipper, camera or bag; pine cone jewelry; aspen leaf jewelry; and the new fleece jackets and vests are among the number of available items.
Watch for additional items and images to appear here in the near future.